JOIN MICHAEL JACO'S GROWING UN-CENSORED COMMUNITY OF TRUTH-SEEKERS TODAY!
State-of-the-art FB-Like Interface
Designed To Set You Up For Success!
of Like-Minded, Truth-Seekers
Instant Messaging Capabilities
Livestreams & Non-Public Videos
STATE-OF-THE-ART VIDEO ARCHIVE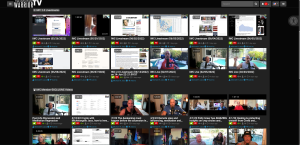 The IWC 2.0 platform has crafted a high-level YouTube-Like platform that allows our Life-Altering messages to come forward, clearly & without the restrictions of modern-day "moderators"
STATE-OF-THE-ART FACEBOOK-LIKE INTERFACE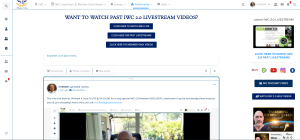 Imagine a platform that's intuitive to use, without the hassle of post restriction! We're here to promote free expression & a loving, supportive environment where we're free to be ourselves without fear of cancellation
FORT-KNOX LEVEL PRIVATE MESSAGING SECURITY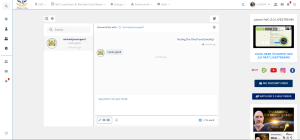 Your privacy is our priority! That's why we've introduced advanced data protection software within our platform. We'll never sell, transmit or use your information for any purpose other than supporting your user experience
AN EXPANSIVE COMMUNITY OF LIKE-MINDED PEOPLE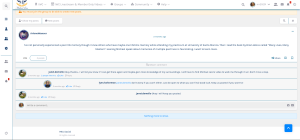 Have you ever yearned to go somewhere & be yourself while feeling truly accepted by your peers? The IWC 2.0 platform is an expansive community of open-minded truth-seekers just like you!